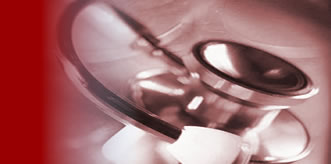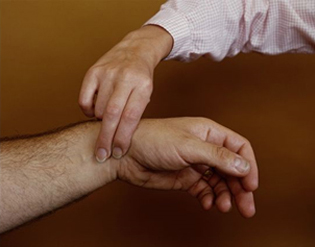 We at Advanced Chiropractic are committed to getting you better.  This will become readily apparent as soon as you take your first step into our office, as our business model is geared towards providing you with the most stress-free experience.

Come meet our friendly and sympathetic Redlands chiropractic staff who understands that pain affects all aspects of your life.  We will do our best to ensure you have nothing to worry about throughout your chiropractic treatments except getting well.  Think of it as replenishing/healing your mind, body, and spirit.  No aspect of healthcare is overlooked.

At Advanced Chiropractic we strive to give the correct diagnosis the first time.  This includes ALL medical conditions, from adenocarcinoma to zits.  We might not be able to treat those conditions, but we can tell you which specialist you should follow up with; and you will probably have an easier/faster time making an appointment with us than your general practitioner.

Please learn about our chiropractic treatments before undergoing more invasive medical techniques like taking steroids (cortisone, epidurals) and surgery.  Steroids, over time, will deteriorate muscles and are a very temporary solution.  Most of the time, if steroids do help in the long run, the problem was probably going to resolve by itself anyway, given enough time and rest.  Surgery is usually fairly permanent; with lower back surgery, particularly, having a poor success rate.  After things have been removed/fused, they are much harder to treat.  In fact, there is actually a condition called Failed Back Surgery Syndrome that we have seen more and more throughout the years.

As a matter of fact, here at Advanced Chiropractic, we thrive on treating patients that have not had success at other health care facilities.  We have found that even though the diagnosis of "it's all in your head" is fairly often given out; that this is rarely the case.

If you cannot find anyone that can successfully treat your condition, or even if no one can tell you what your condition even is, please call our Redlands chiropractic experts and get ready to be amazed.

Copyright 2010 Advanced Injury Prevention Chiropractic: Redlands Chiropractic.  All Rights Reserved.

Chiropractic Treatments from Experienced Doctors